Valerie Leahy CD to be Launched at November 23rd Concert in Waterford
Tickets are on sale now for my November 23rd concert titled "Without a Song".
This is an extra special event as my new CD 'Valerie Leahy Christmas Classics' will be launched by Edward Hayden at 6:45 pm before the concert. Click Here to Purchase my CD online.
Time: 6.45-9pm
Cost: 12.00 euro.
Tickets are available from st Patrick's gateway phone 051 843589
A wonderful evening of music I store for you, from well known songs from well known musicals, and Irish tunes, to a touch of classical songs, and of course, the very well known Song, " Without a song" made famous by Mario Lanza, and also Christmas songs from Valeries new Christmas CD, "Christmas Classic s" which will be launched earlier that evening by celebrity chef Edward Hayden, who will bring fun and charm to the evening. Two new composed pieces will be performed "Emmanuel " composed by Marian Ingoldsby and "prayer of my heart" composed by Tom Conroy words by Waterford lyrist mr Buddy Sutton. This piece featured recently on the Sunday Service on RTE1. This evening will also feature, violinst , Cathy Desmond.
The evening will have Anne Woodworth as MC for the evening. Anne is a former Vocal teacher and work colleague of both Valerie and Marian.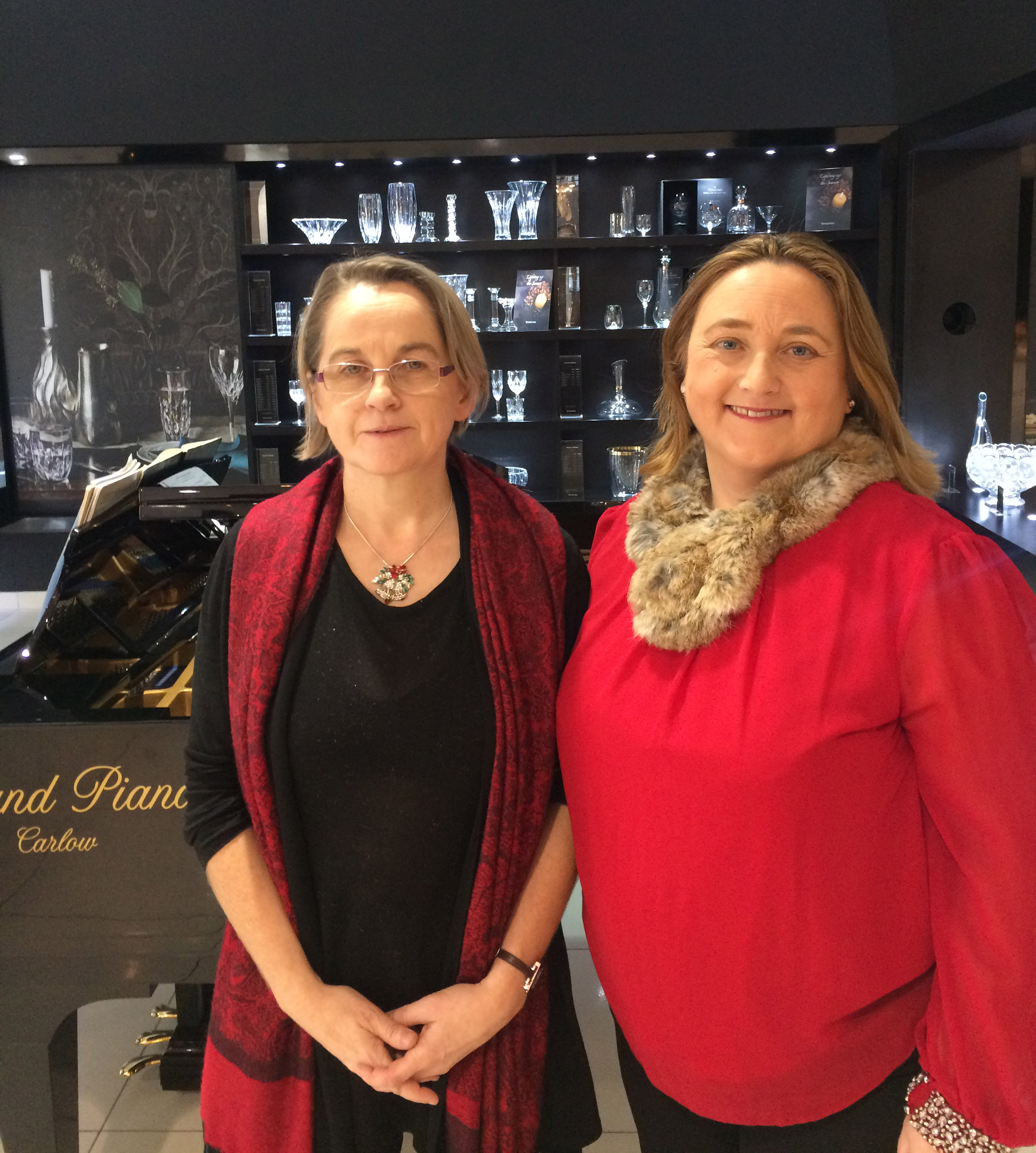 Days until "Without a Song" and Valerie Leahy CD Launch